In my experience with doing Exchange migrations to the cloud, there always seemed to be an issue with EWS throttling causing very slow mailbox moves. The remediation to this was to always contact Microsoft EXO Support and open a ticket to request that your EWS throttling for your tenant be lifted so you could move your mailboxes more quickly.
The reason for the EWS Throttling was to keep large amounts of data from flooding the front end server farm possibly causing a temporary outage or corruption of data going to the cloud since there are literally thousands of customers going through the same server farm and possibly migrations. Throttling was a way to keep everything in check.
Microsoft recently made an interesting change to the automated support handling capabilities of the Microsoft 365 admin center to handle requests for Exchange Web Services (EWS) throttling to be lifted for up to 90 days without human intervention.
Here is how to request the throttling be lifted via the M365 Support Assistant:
Go to the Help (?) section of the Microsoft 365 admin center.
Click the Need Help icon.
Enter "EWS throttling" as the search phrase.
Click Run tests when asked to check your environment. Essentially, the tests check what EWS throttling applies to the tenant.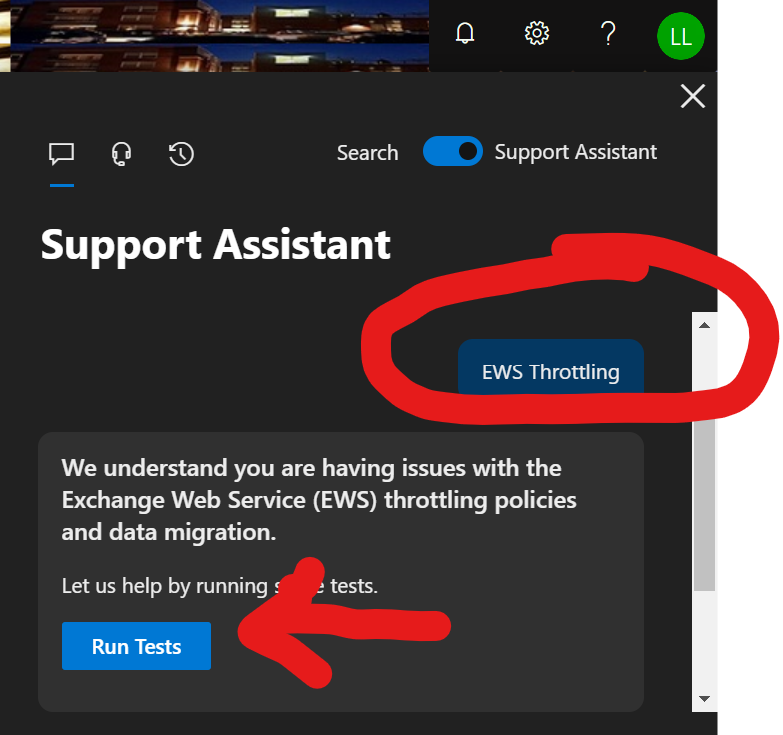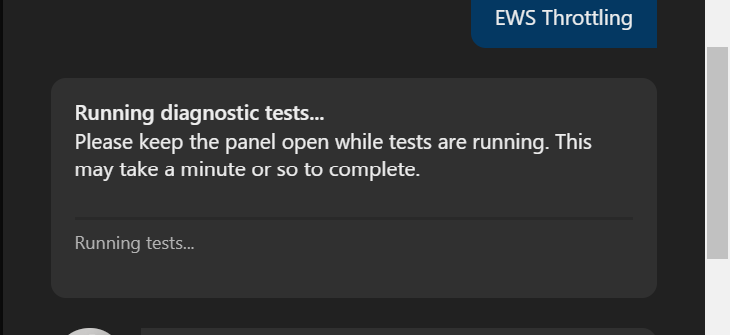 The support assistant checks the tenant settings and concludes that EWS is throttled (the normal situation). You'll then be offered the chance to update the settings to the tenant EWS policy to lift throttling for 30, 60, or 90 days.
Select the number of days you'd like to adjust the policy for and then Update Settings.
After a short delay, the support assistant should confirm that the settings have been changed.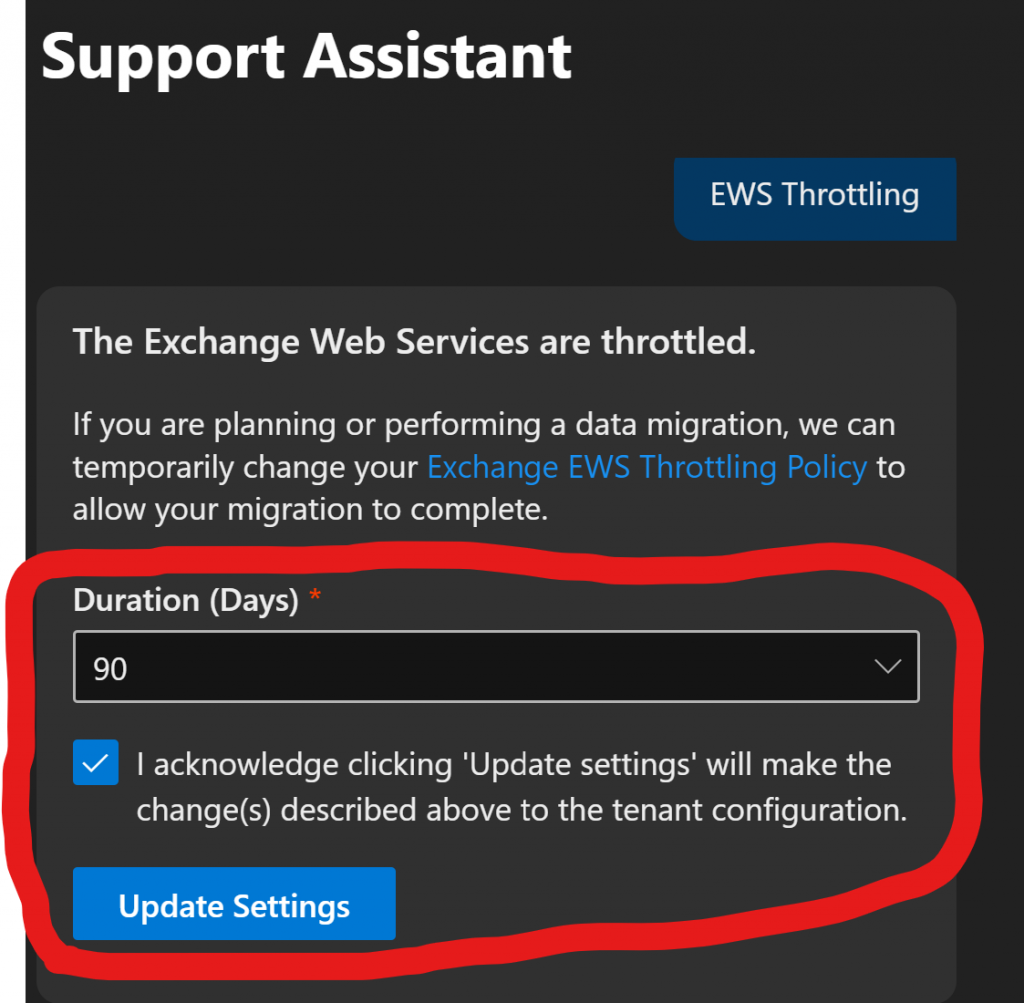 Once the setting is changed in the tenant, it will be effective after about 15 minutes for replication to the server farm. You should then be able to run your migrations at full speed.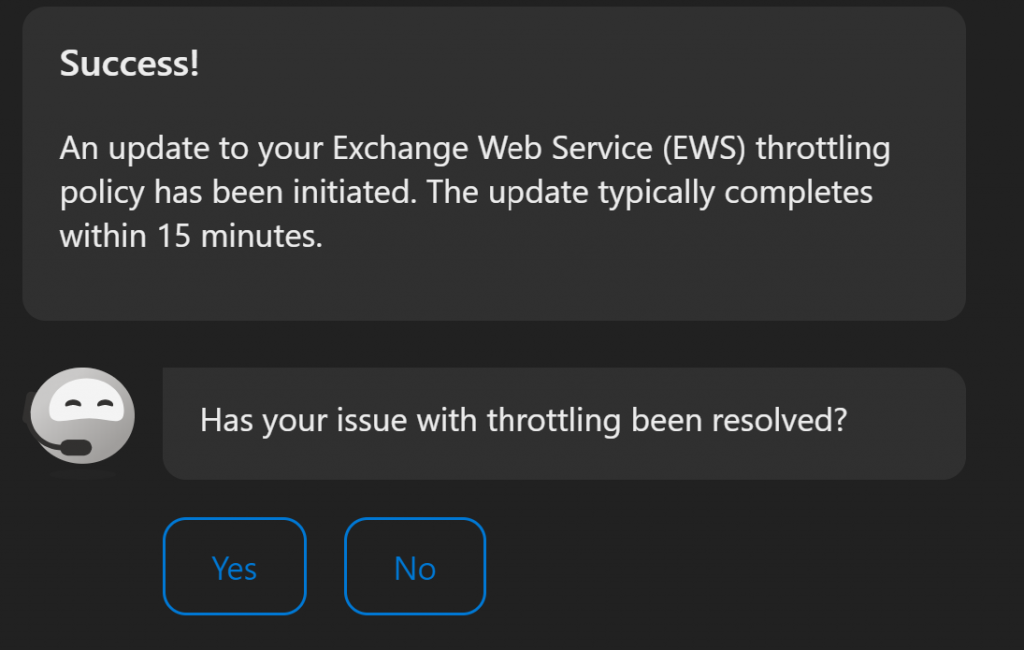 NOTE: Changing this setting is only effective for EWS migrations and NOT IMAP Migrations (such as from G-Mail).
Having this option online in the portal saves a tremendous amount of time when working to get your Exchange migrations to the cloud completed. Hopefully there will be more to come. I just hope it doesn't keep me out of a job!
I AM CURRENTLY LOOKING FOR NEW OPPORTUNITES!
POSITIVE MINDSET, POSITIVE ATTITUDE!
REFERENCES:
Microsoft Automates EWS Throttling