Problem:
I had recently had this error in WSUS where my Windows Server 2016 servers would NOT report into the WSUS Server. I would get an error stating 0x8024401c when manually performing a report now to the WSUS Server using:
WSUS Fix for 2016 Servers Not Reporting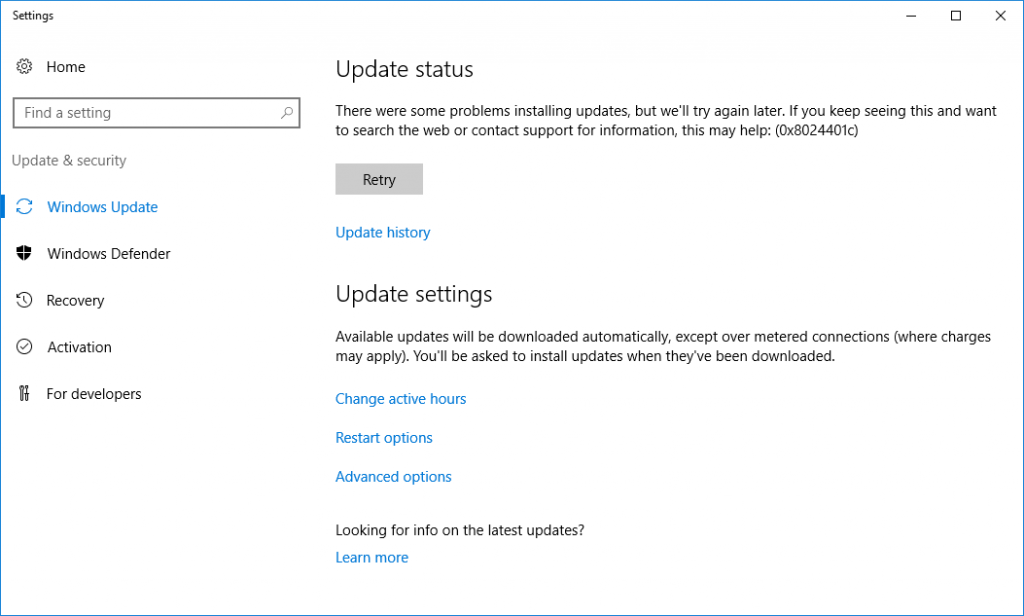 Solution:
Go to IIS Manager on the WSUS Server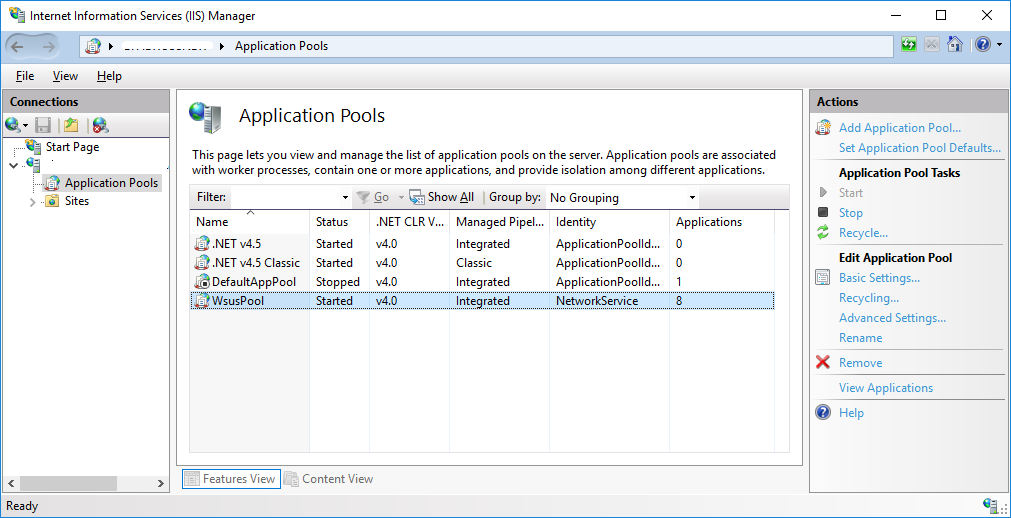 Goto Advanced Settings of  WsusPool.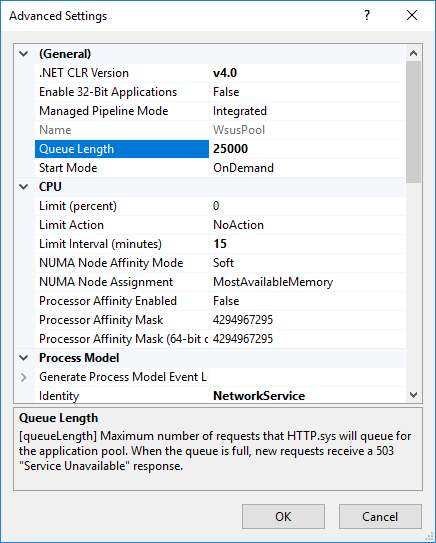 Make sure following settings are present/configured on the Pool, if not change it to below:
Limit

Interval

(

minutes

)

:

15

"Service Unavailable"

Response

:

TcpLevel

Private

Memory

Limit

(

KB

)

:

0
Make sure, the WSUS Entry in the Registry is having fully qualified domain name of WSUS Server.
NOTE: If you have Group Policy managing the WSUS Settings, then make sure you change the settings in the WSUS Policy to use the FQDN of the WSUS Server and run a gpupdate /force on the clients.
Stop IIS on the WSUS Server
Edit the web.config located at following location on WSUS Server:
Location of .config file for WSUS Web Service
C

:

\

Program

Files

\

Update

Services

\

WebServices

\

ClientWebService

\

web

.

config
Replace the following lines in the config file and save in the same directory:
web.config file setting changes
"<httpRuntime maxRequestLength="

4096

" />"

"<httpRuntime maxRequestLength="

204800

" executionTimeout="

7200

"/>"
Restart IIS on the WSUS Server
Try updating the clients again. They should be able to report and update successfully.
HAPPY TROUBLESHOOTING!
POSITIVE OUTCOMES ARISE FROM POSITIVE ATTITUDES!
REFERENCES:
Fixed | WSUS 2016 | Error Code 0x8024401c | Windows 10 | Windows Server 2016