I have been working on updating my skillset to M365 and passed the final exam today to achieve it. I am hoping that the certification will assist me with attaining work moving forward.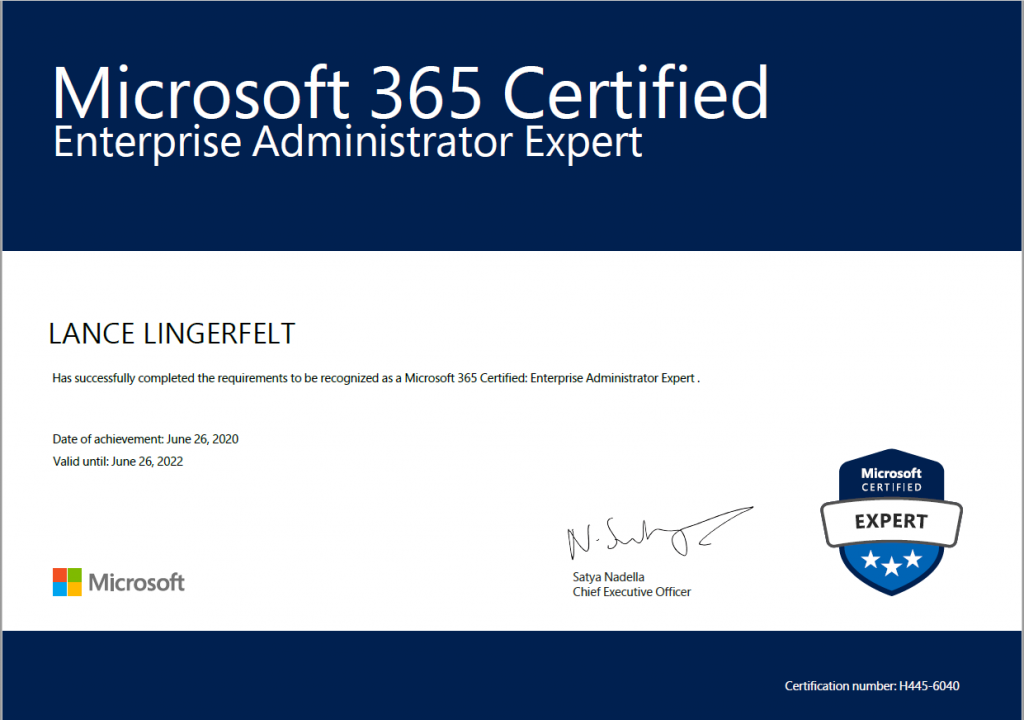 You can verify at the following URL:
https://www.youracclaim.com/badges/8bb7d636-b898-43ec-b283-0dea03586896/public_url
MAINTAIN POSITIVE ATTITUDE!
SUCCESS WILL ARRIVE IN DUE TIME!